Meet & Greet Stoffel in WorldKarts Kortrijk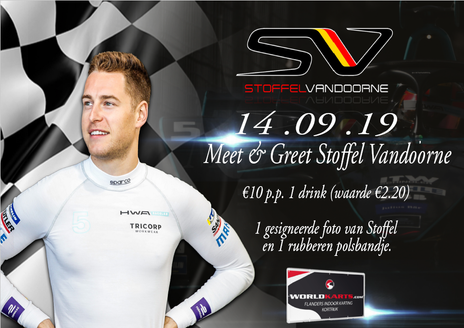 Wil je Stoffel ontmoeten tijdens zijn bezoek aan Worldkarts Kortrijk?
Reserveer je ontmoeting met Stoffel voor slechts 10€
Je ontvangt een drankje (twv 2.2€), een STOFFEL VANDOORNE POLSBAND, een gehandtekende foto en natuurlijk ontmoet je Stoffel !!
24H Le Mans Live @ Worldkarts
Race with us and support Stoffel as a true fan
As we are loyal supporters of Stoffel Vandorne at Worldkarts, we follow the 24H of Le Mans Live @ Worldkarts Kortrijk from start to finish.
8H Night Race
Partytime!
Bedrijven Race at Sunday morning!
VIP Catering (Cote à l'os à volonté)
If you have a specific question, don't hesitate to contact us at stoffel@worldkarts.com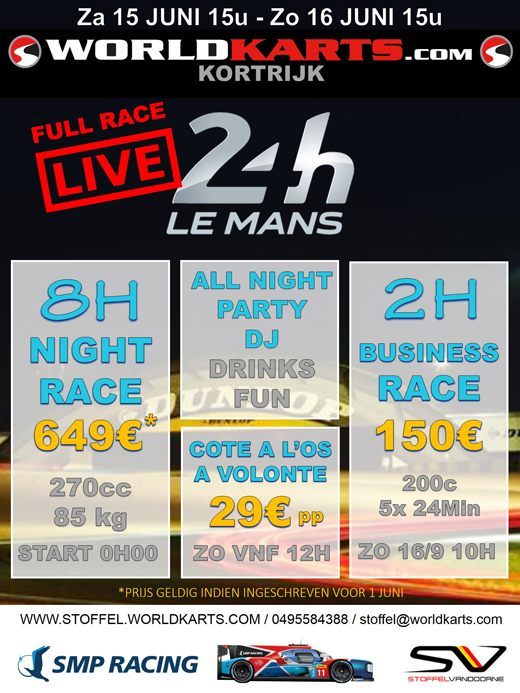 Events
An unforgettable experience for a true Stoffel fan!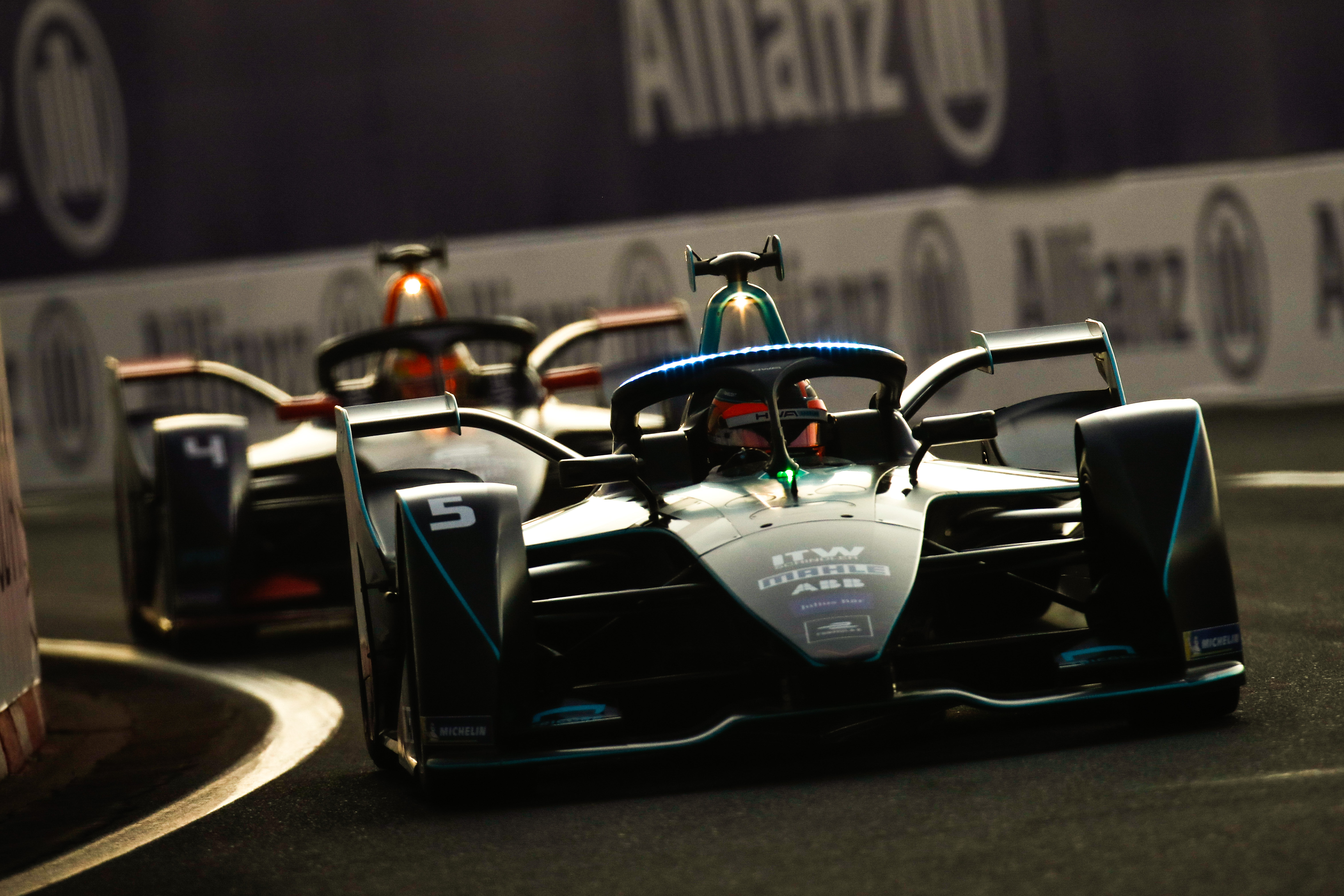 In collaboration with